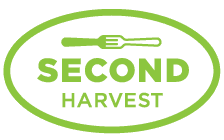 Christmas isn't far away now and I'm sure a lot of you are making plans for Christmas dinner.  This year you might want to help provide some food for those that can't afford a turkey dinner.  Second Harvest is an organization that helps feed hungry people by picking up and preparing excess fresh food and delivering it daily to social service agencies in Toronto.
This weekend and next is Second Harvest's 6th annual turkey drive.  Second Harvest volunteers will be at local grocery stores collecting donations and turkeys.  Those that would like to donate can simply buy a turkey at the grocery store and hand it to the Second Harvest volunteer.  There is no need to drive anywhere else and lug a turkey around town.
If you live in the Toronto area and would like to donate or volunteer you can get more information at Second Harvest's website.  www.secondharvest.ca
Merry Christmas and Happy New Year!